Welcome to my gallery.
I have been exploring with watercolour, acrylic, textile, photography, pastels and coloured pencils with a view to their colour qualities and expression for several years. I have also experimented with my style and am at this moment in time very much inspired by the energy of colour and shape and its effects on the emotions. Colour is an incredibly powerful healing energy. The energy that my recent paintings (water colour) and drawings (coloured pencils) expel through their colour and composition is very exciting for me. I am enjoying painting like never before and love the fact that I can make it available for so many people though Zazzle. How cool is that!
At the moment this site consists mostly of my watercolour paintings but I will be increasing my list of products with some of my other works in a variety of media very soon. Keep watching this space!!
Thank you so much for taking the time to look through my gallery. I hope you enjoy everything you see and, if you are interested in buying something from my gallery don't hesitate. At the moment this is the only place in the world where these items, apart from my prints, are available. So if you are looking for a truly original and unique gift for yourself, or your loved ones, then this is the place.
Please comment if you do find something that you like, it is so inspiring to hear that people appreciate your work.
Love and light to each and every one of you.
Design with a Difference
All Artwork on this Website is Copyright 2000-2007 Jenu Soul Energy Artwork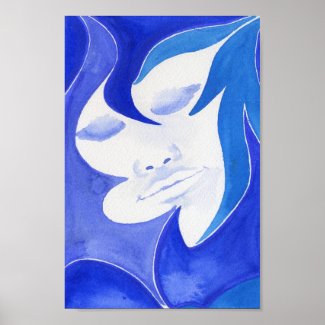 Frozen Image
by

JenuArt

Get this
custom print
at
Zazzle