Hi! This is my little corner of Zazzle, I hope you like it. My real passion is in the creation of alien worlds but every now and then I can't resist the urge to create something different. Therefore, there is alot of diversity in the images you'll find in my gallery. In my images I use: MojoWorld 1.2 and 3.0 Professional, Vue d'Esprit 4, Vue 5 Infinite, Ultra Fractal 3, Bryce 5 w/ DAZ, and Photoshop CS3 Extended.
The featured prints below are some of my personal favorites and bestsellers. I try very hard to never post anything here that is not of the highest quality possible. I pore over my own work for hours to make sure there are no flaws (anything from artifacts to rendering anamolies, visible software glitches, etc.) to maintain high standards.
Questions and/or comments are always welcome - just send email to: gconrad73@yahoo.com or use my contact form if you are a registered member. I hope you enjoy my work and thank you for looking!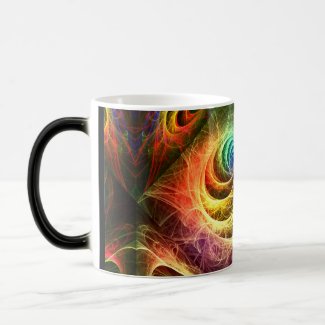 Gabapentin Infusion
by

Graham_Conrad

Get this
custom mug
at
Zazzle