Attention all you Creative Zazzlers!
I'm in need of a creative, funky (dictionary type) definition for the "NogginThunkers" product line. If you have creative ideas or suggestions that you care to share, you may e-mail them to me at ZoeyLondon@comcast.net. Let go and see what happens! This could be much fun > : )
Thanks, and looking forward to hearing from you!!
Zoey London
"The most amazing gift about being an artist is you can walk into your dreams..."
~Zoeytheartist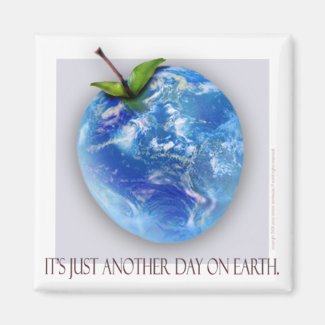 "Just Another Day" Fridge Magnet
by

Zoey_London

Get this
custom magnet
at
Zazzle