Hello! Thank you so much for visiting our online store
It's filled with humorous as well serious apparrels and other items.
Feel free to look around, shop and enjoy the music!
Please take a moment to look at some of my very
special products in the Awareness Wear Section.
Help Support those who's trying to survive and have
survived or those who fought but lost. You can
purchase the Awareness Wear that pertains to
your loved ones as well as your own personal situation. They
are available in women. men's and children.
We tend to be clueless about the illnesses different
ones have to deal with in their everyday life. We
should all pull together in someway or another and
help make each and everyone AWARE!
LET'S TOUCH THE WORLD, ONE AWARENESS WEAR
AT A TIME!
More items are added everday, so come back as
often as you like.
Your loving support is greatly appreciated.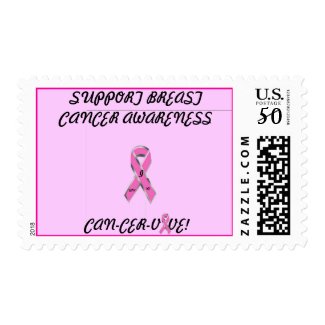 breast cancer STAMP
by

CreativeVisions

Get this
custom stamp
at
Zazzle