Shane Gilreath spent his childhood years (2-18) on the Hawaiian
island of Maui. He presently resides in Los Angeles, California
and often reminisces about smog-free skies and a diaper-free
Pacific Ocean.
Some of Shane's work has been seen in Simply Haiku, Haiga
On-line, and Contemporary Haibun to name a few.
Come in and browse around. Click on the "new products"
link to the right under "Product Lines" or browse through the
inspirational, original and unique mugs, cards, and
posters/prints under "Product Types" (also on the right side
menu). Thanks for stopping by.
p.s.:
The canvas prints from Zazzle are spectacular -- order with confidence.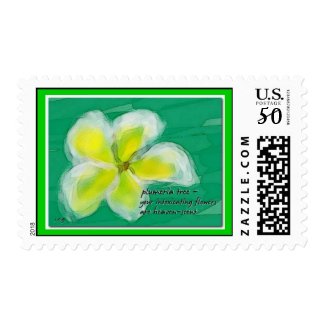 Plumeria Postage
by

Reflekshins

Get this
custom stamp
at
Zazzle