Hello, and thanks for dropping by. Most items in this shop are based on the color flower photography I've been doing for years. Many items involve gardening and gardeners, so if you spend much time digging in the dirt and planting, you'll especially enjoy these. Others concern different aspects of my life -- teaching, dogs, barbecue, Japanese prints, ecology, etc.
My life over the past 70 years has been so varied and fascinating that as I look back it seems impossible to fit it into just a few categories.
If you want any item altered, or a new slogan to accompany one of the images you see, no problem !You can add your own message to cards, mugs and T-shirts, too. If you want something special that doesn't seem easy to customize by yourself, e-mail me at ragoodmanster@Gmail.com and I'll put it together for you at no extra charge.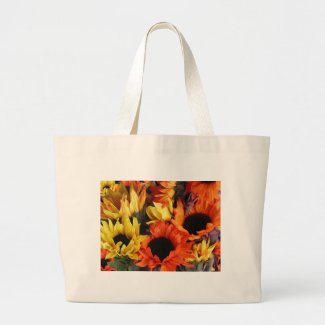 Classic Canvas Bag with Sunflowers
by

Florabunda

Get this
custom bag
at
Zazzle